2019
STORY OF US
ADOPT Srebrenica
In order to sufficiently present and explain ideas responsible for the existence of our organisation - ADOPT Srebrenica, we genuinely believe that a historical review is of crucial value.
Download publication
2018
A PLACE OF LIFE
The look of the destroyed past
A few hundred photographs made for the exhibition with the same title, show only one piece of what can be called a wealthy economy and a picturesque place.
Download publication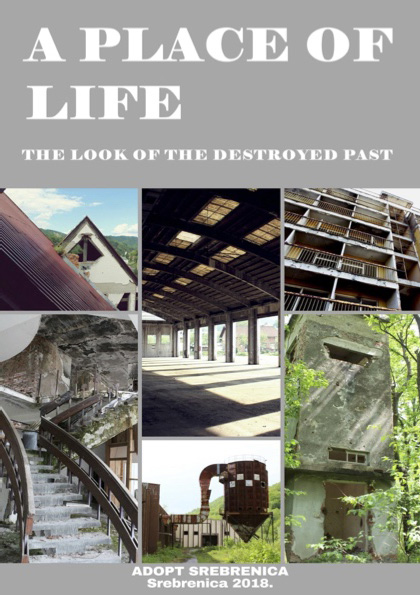 Dokumentacioni centar
Saznajte kako možete pomoći u prikupljanju arhivske građe i doprinijeti radu Udruženja.
Preuzmi letak
(U)mjesto
života
Izložba fotografija devastiranih privrednih objekata na području Srebrenice.
Preuzmi letak